Merl's Mame Arcade Machine


Cabinet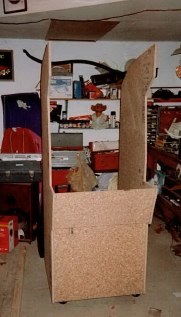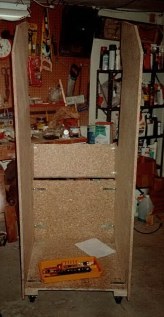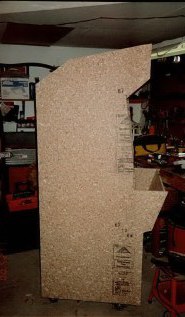 These are the first few images of the cabinet. I owe thanks to
Ultimate Arcade machine
for the design concept. All sides are held together with L-brackets. All cuts were done with a jig and circular saw. My first blunder was I forgot to add the height of the wheels and platform to the finished product. The casters are attached to two 2x4 for strength. If I had to do again I would eliminate the small angled return under control panel support. This was tough to work with.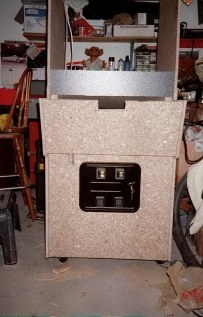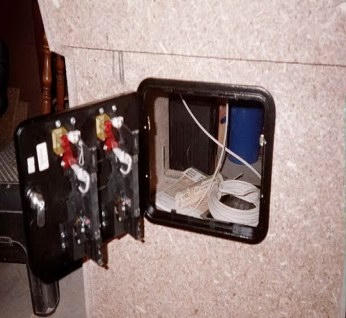 I just had to get a coin door. That is what the arcade era of the 80's was all about. After I get the coin door in I start to smile as it really does look like an arcade machine in construction.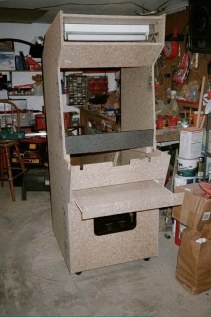 This was the most difficult part of the project. I knew I needed a keyboard, since the old Packard Bell is very quirky and needs my TLC occasionally. However, I didn't want to detract from the feeling that this was an arcade cabinet not a computer. I used drawer tracks from Home Depot and cut the face from the drawer right from the original board. I must have adjusted the drawer tracks for hours to get it to close correctly and to try to keep that clean line in the front (so you don't see the seam.)
Finally I realized I could lower the original piece over the drawer front (with the slots cut out). This really made the drawer inconspicuous.
See you can hardly see the seam even before the paint!