Merl's Mame Arcade Machine


Finishing touches

I added the Plexiglas monitor bezel. I carefully traced the screen size on the paper backing. (I used a plastic license plate frame to make sharp corners.) Then I cut the outline out with an exacto knife and peeled away the edges leaving the screen part still covered.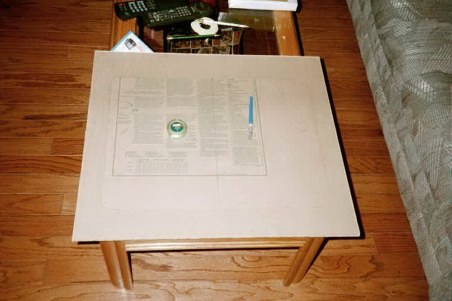 Now I spray painted it with about ten coats of black spray paint. Remember you will have the light of the screen behind it so you want it completely painted.
I added the Smart Strip power strip from Bits Unlimited. It's the greatest littel invention for those using a TV as a monitor. When you shut down the computer, the other outlets automatically shut down as well. For me this includes the speakers, TV, and marquee light. In the past I was turning off each item seperately which took some time, now the computer shuts down everything else turns off with it.
I need to investigate a way to allow the front plexiglass bezel to be removed from the front or hinge out for easy cleaning. The inside of the bezel and the television screen get very dirty and it is quite a process to twist the TV inside the cabinet using the rear access door to clean the bezel and the Television screen.